Welcome to And Sarah Laughed Pottery. I am Pamela Kohler-Camp and have been a potter and pottery instructor for over 18 years. Solace House @ Worlds End is our house and home to And Sarah Laughed Pottery Studio.
Home of Kiln Fresh Goodness!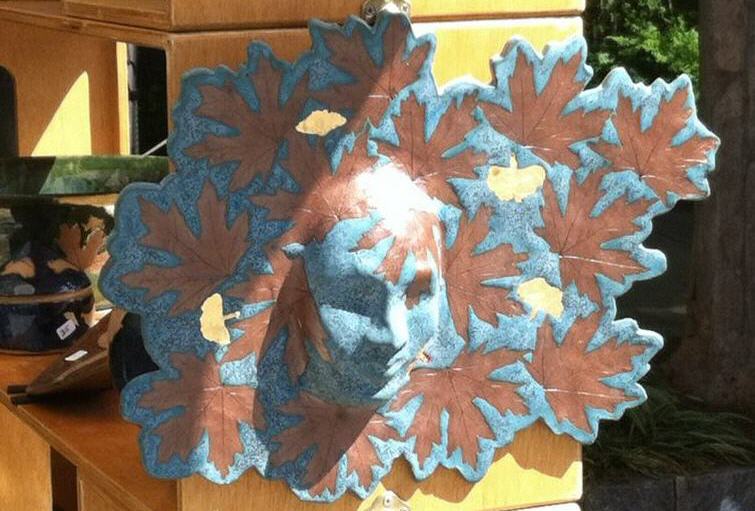 NEWS:
I have been juried into the Gallery on the Square in Gainesville! There will be a party at the gallery on March 28th.
March 29, we have contributed and donated to Empty Bowls, a program to help feed the hungry in Northeast Georgia. Further information at link or at Sautee Nacoochee Center.
ABOUT ME:
I produce decorative functional stoneware that is oven, dishwasher, and microwave safe and meant to be used. It is functional art for daily use or for display only if that is your choice.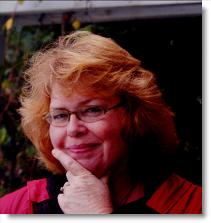 Just as Sarah in the Bible was told she would begin again by having a baby, I began again by giving life to to art in clay.
Overlooking flowers, bees and forest by the studio, I receive my inspiration from the love and support of my family, my Celtic heritage and the beauty of nature.
My studio is always open and visitors are welcome but due to classes I teach and shows I may be attending, please call email me first to arrange your visit.
And Sarah Laughed Pottery Studio is located in the foothills of the North Georgia Mountains, close to Cornelia, Lake Burton and Helen, off of Belton Bridge Road. We are just a short walk away from the Chattahochee river and the music of its water can be heard from the house and studio.
About the Pottery: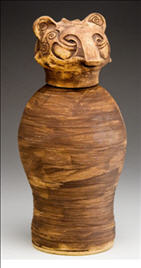 My pottery is lead-free, oven, dishwasher, and microwave safe. My raku pieces are for display only.
Always bake food in my pots starting in a cold oven. Always start with a cold oven and let oven come up to the rquired temperature.Never place a hot pot on a cold counter or in the freezer or on ice. With proper care, your pottery should last a lifetime. Hand wash or use a dish washer. Enjoy!
And Sarah Laughed Pottery Studio is open year round.